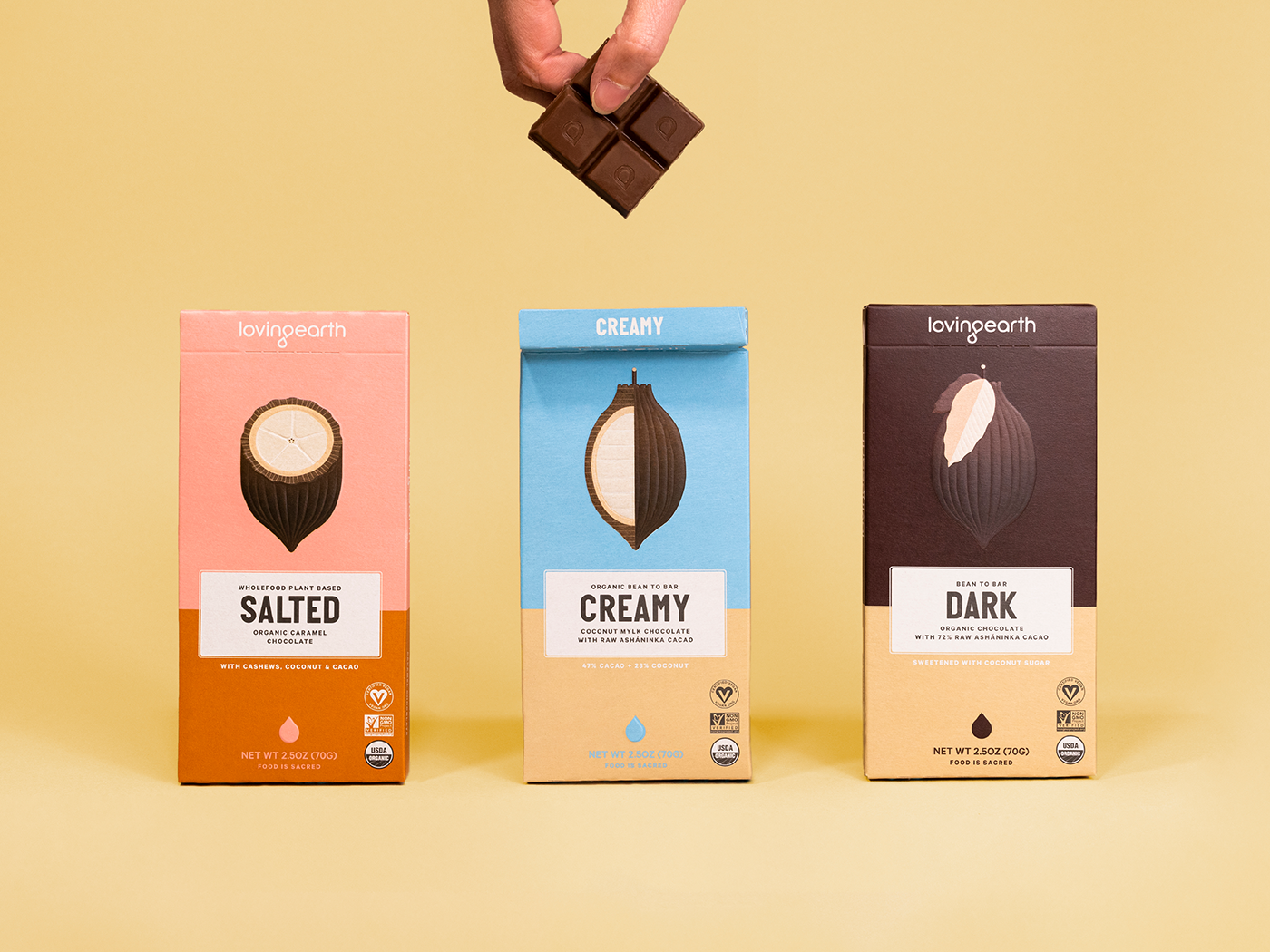 In 2019 I had the pleasure of working in-house at Loving Earth, a Melbourne based manufacturer of raw, organic and fairly traded chocolate.
As their designer and photographer, I worked on a wide range of projects, designing B2B and B2C marketing collateral, social media content, designing a Shopify website, organising photo shoots and photographing products, re-touching photography, as well as campaign development and execution with the marketing team.
A notable project was photographing and designing the visual display of Loving Earth's first pop-up kiosk at Whole Foods, in Lamar in Texas. This showcase was also the first instance of the brand using its recently established positioning line of 'Super Real Chocolate'.